Custom Watch Manufacturer
Ctime Watches Factory is one of the leading custom watch manufacturer in China, offering a large selection of customized watches that are very popular with our customers. From men watches to women watches, we have the watch solution to meet your needs.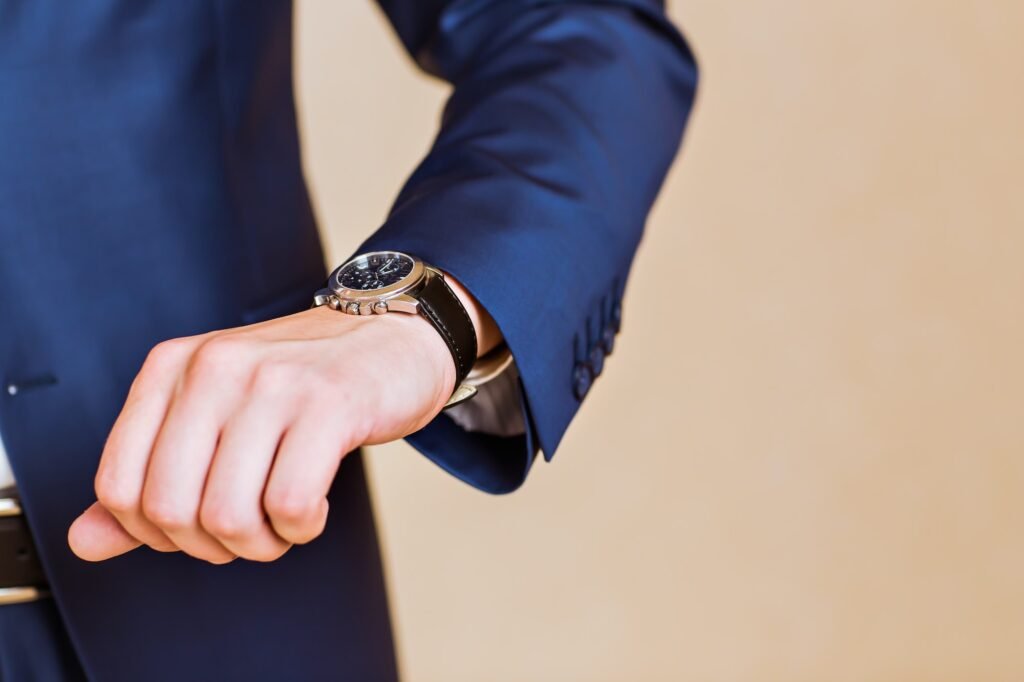 Custom Watch Manufacturer Customized to Your Projects
Your idea, your design. That's why we give you complete flexibility regarding the custom watch supplies you need. Whether it's changing the Logo, cases, dial, strap, button, color, or setting, tell us about it, and we'll do our best to deliver it for you.
Custom Watch Manufacturer at Ctime Watches
We're a leading custom watch manufacturer in China for a reason, we're good at what we do. With Ctime Watches, You will not be treated as just a one-time business. We see our customers as partners, and we can only benefit if our customers benefit. That's why our products and services are not only beautifully designed, but also competitively priced. Our custom watch systems are made following quality protocols, and we see to it that Even the smallest watch protection film our meticulous standards. This is the Ctime Watches guarantee, and you leverage our services to drive your business forward using stunning watches designs. Partner with a custom watch manufacturer that you know you can rely on. Contact us now.
Different Types of Custom Watch
Before you get started, there are three main types of custom watch that you need to know.
The first kind of customized watches is brand manufacturers will launch some private customized watches, like some Swiss luxury brand watches, China's seagull watches will launch customized watches, most of the craftsmanship, accessories, including the part of the movement may be handmade, the price is of course not the average person can accept.
The second type of customized watches is factory customized watches, which can also be called batch customized watches, in fact, it is the OEM order, the customer develops and designs the watch style by himself, and then places an order to the watch manufacturer, the general order quantity needs to be about 300, of course, it is also possible to be handled in a special way. Ctime Watches Factory belongs to this type of customized watch manufacturer.
The third type of custom watches is personal custom watches, usually personalized on e-commerce platforms, such as Amazon, AliExpress, which can add the customer's logo or name on the watch, but also free to match the case, hands, straps, and the price is between the two.
Why Are Most Watches Made in China?
China is a global watch manufacturing center due to its cost-effective production, skilled labor force and efficient supply chain.
With a well-established watch industry chain and easy sourcing of all accessories, China has been exporting watches since 1973. With many skilled watchmakers, China is absolutely competitive in terms of price, technology and R&D design, attracting brands from all over the world.
China dominates the watch industry and produces a large portion of the world's watches.
Major Advantage of Custom Watch Manufacturer
Customized Watches for You: Forget about unoriginal designs! With a custom watch maker, your expectations become reality, creating one-of-a-kind watches that turn heads.
Quality Control: No compromises! We always meticulously oversee every production detail to ensure top-notch quality and keep you worry-free.
Brand Distinction: Stand out from the crowd! Customization service brings unique advantages to your brand, enough to make your brand deeply rooted in people's hearts!
How to Choose Custom Watch Manufacturer
1. Determine your vision: First, clarify the market positioning of your watch, what is the terminal selling price, and a clear start date for sales. The more specific the better.
2. Research, research, research: There are so many manufacturers, how should I choose? You can search for watch manufacturers through Google and Alibaba International Station, and communicate with them in depth. It would be great if you can communicate with them on-site at a watch exhibition. It's like searching for buried treasure; the more clues you collect, the closer you get to the treasure.
3. Check out their product catalog: Take a look at the manufacturer's past work. Does their style align with your vision? Is the design like top-notch? Are new products launched regularly? You can even go to their customers to learn about the manufacturer's products.
4. Quality issues: Quality determines the life of a brand. Make sure they have a sound quality management system. Just like a waterproof watch; you want a watch that won't leak.
5. Communication and cooperation: Can you communicate your ideas smoothly with manufacturers? Are they willing to cooperate? Can you contact the relevant person in charge as soon as possible? Can I work with you on your target market strategy?
Request an Instant Quote for Your Custom Watches Projects Today
Get an instant quote or tell us what you need and we'll get back to you within 12 hours!